Specialization in Business Administration
Prepare yourself to boost your competitiveness! The Specialization in Business Administration will allow you to develop your skills to strategically manage the administration of public or private organizations, taking into account their context from a local and global perspective.
What does a graduate of the Specialization in Business Administration do?
Develop strategies to administer and manage private, public and non-profit organizations.

Lead companies, departments or areas of influence.

Apply cutting-edge techniques in business administration and management.

Know the importance of finances, marketing, human talent management, and competitiveness.

Apply trends and modern management strategies in business processes.

Develop sustainable business opportunities and lead projects that generate economic, environmental and social value.
What are the working areas of a graduate of the Specialization in Business Administration?
Top Management in organizations.
Financial Management.
Marketing Direction.
Operations Management.
Human Resources.
Entrepreneurship and Intrapreneurship.
*The tuition fee of the whole program depends on the number of academic credits enrolled by the student.
Academic credit fee is subject to annual increases determined by Universidad Ean and authorized by the Colombian Ministry of Education – MEN (by its initials in Spanish).
Degree Granted
Specialist in Business Administration.
School
School of Online Studies.
Duration
One year (2 academic semesters, 26 academic credits).
SNIES code (National Higher Education Information System): 8322, Res. nº. 2547 of the Colombian Ministry of Education- 03/14/13, effective until 03/14/20. City: Bogotá D.C., Cundinamarca, Colombia, South America.
Program Director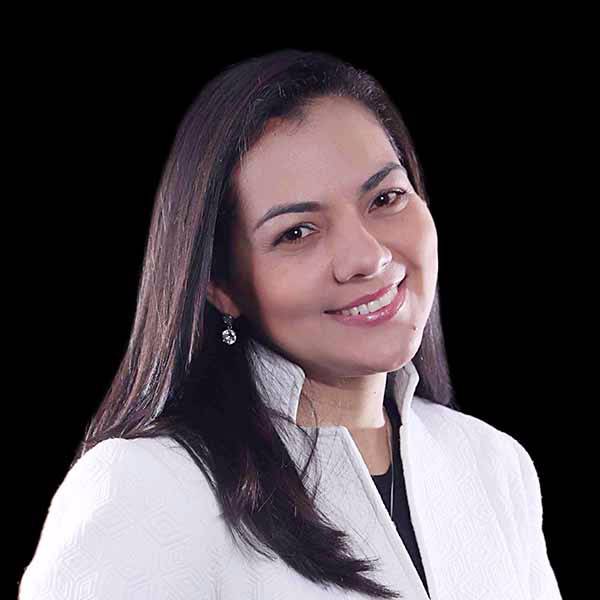 SANDRA JENNINA
SANCHEZ PERDOMO
Curriculum
First Semester
12 credit hours
Core Courses
Corporate finance

3

Administrative Theories for 21st-century Organizations

3
Cross-Disciplinary Courses
Strategic thinking and global management

3
Elective Courses
Elective I

3
Second Semester
14 credit hours
Core Courses
Strategic marketing

3

Development of management skills and senior management models

3
Cross-Disciplinary Courses
Initiative and sustainable entrepreneurship

3
Degree Requirement Courses
Research Seminar

2
Elective Courses
Elective II

3
Note: The program's opening is subject to a minimum number of students. Universidad Ean reserves the right to suspend or postpone the beginning of any program, depending on the response obtained from those interested in the call. Likewise, it reserves the right to make any change in the curriculum, methodological approach and faculty members.
The courses are going to be taught mostly in Spanish. Nevertheless, the academic activities may incorporate lectures and content in other languages. Therefore, it will be the student responsibility to achieve a whole understanding of them.
What do I need to study a virtual program?
Laptop with
Internet connection equal to or greater than 5MB
I2 Duo or Superior Processor
RAM 2GB or more
Hard Disk of 80GB or more
AMD Turion or higher
Operating system Windows 7 or higher, OS 10.6 or Linux Ubuntu 11.10
For your classes, you must have:
Webcam
Microphone and speaker headphones with microphone
Acrobat Reader, Flash Player, Shockwave Player, JAVA in its latest version
Word, Excel, and PowerPoint
Share