Process and Quality Management Specialization
It is essential to guarantee the quality of any service, product or process in an organization. Thanks to the Process and Quality Management Specialization of the Universidad Ean, you will have the required skills to analyze and solve problems in this sector, ensuring continuous improvement, greater competitiveness, and successful results.
Why should you study the Process and Quality Management Specialization?
Quality Certification
You will receive a training certification as an Internal Quality AuditorISO 9001, from ICONTEC.
Student Exchange
You can choose among several options to go on exchange programs and get double degrees, as well as have international academic experiences. Universidad Ean has alliances with about 80 universities in Colombia and abroad.
What does a graduate of the Process and Quality Management Specialization do?
Lead change management processes, promoting a culture of continuous learning within companies.
Make decisions from a functional and systemic perspective regarding the components of the organization, in order to establish results in terms of growth and positioning of the company.
Identify and manage business opportunities for the creation of successful production units or business projects.
Know and understand the quality management models.
Develop sustainable business opportunities and lead projects able to create economic and social value.
What are the working areas of a graduate of the Process and Quality Management Specialization?
Quality department (management, analysis, consultancy or coordination).
Process management.
Internal auditing.
Entrepreneurship and intrapreneurship.
*The tuition fee of the whole program depends on the number of academic credits enrolled by the student.
Academic credit fee is subject to annual increases determined by Universidad Ean and authorized by the Colombian Ministry of Education – MEN (by its initials in Spanish).
Degree Granted
Quality Processes Management Specialist.
School
School of Engineering.
Duration
One year (2 academic semesters, 26 academic credits).
SNIES code (National Higher Education Information System): 15847, Res. nº. 17065 of the Colombian Ministry of Education - 12/27/12, effective until 12/27/19. City: Bogotá D.C., Cundinamarca, Colombia, South America.
Program Director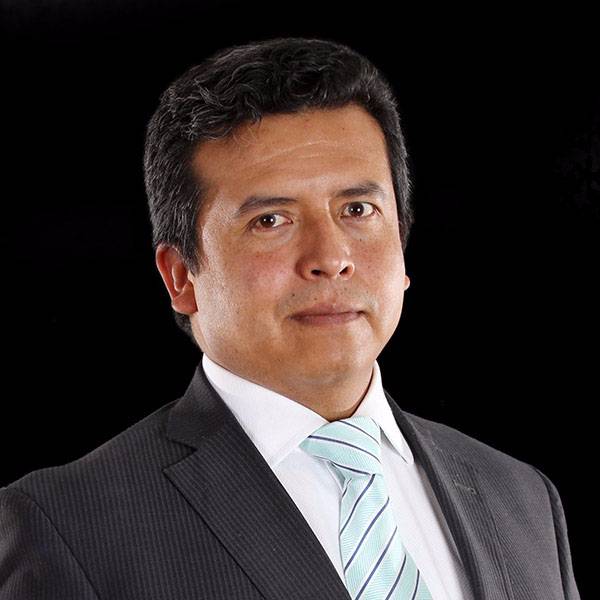 JOSE DIVITT EDWARD
VELOSA GARCIA
Curriculum
First Semester
12 credit hours
Core Courses
Process management

3

Quality management system

3
Cross-Disciplinary Courses
Strategic thinking and global management

3
Elective Courses
Elective I

3
Second Semester
14 credit hours
Core Courses
Indicators and management evaluation

3

Quality audit

3
Cross-Disciplinary Courses
Initiative and sustainable entrepreneurship

3
Degree Requirement Courses
Research Seminar

2
Elective Courses
Elective II

3
Note: The program's opening is subject to a minimum number of students. Universidad Ean reserves the right to suspend or postpone the beginning of any program, depending on the response obtained from those interested in the call. Likewise, it reserves the right to make any change in the curriculum, methodological approach and faculty members.
The courses are going to be taught mostly in Spanish. Nevertheless, the academic activities may incorporate lectures and content in other languages. Therefore, it will be the student responsibility to achieve a whole understanding of them.
Share