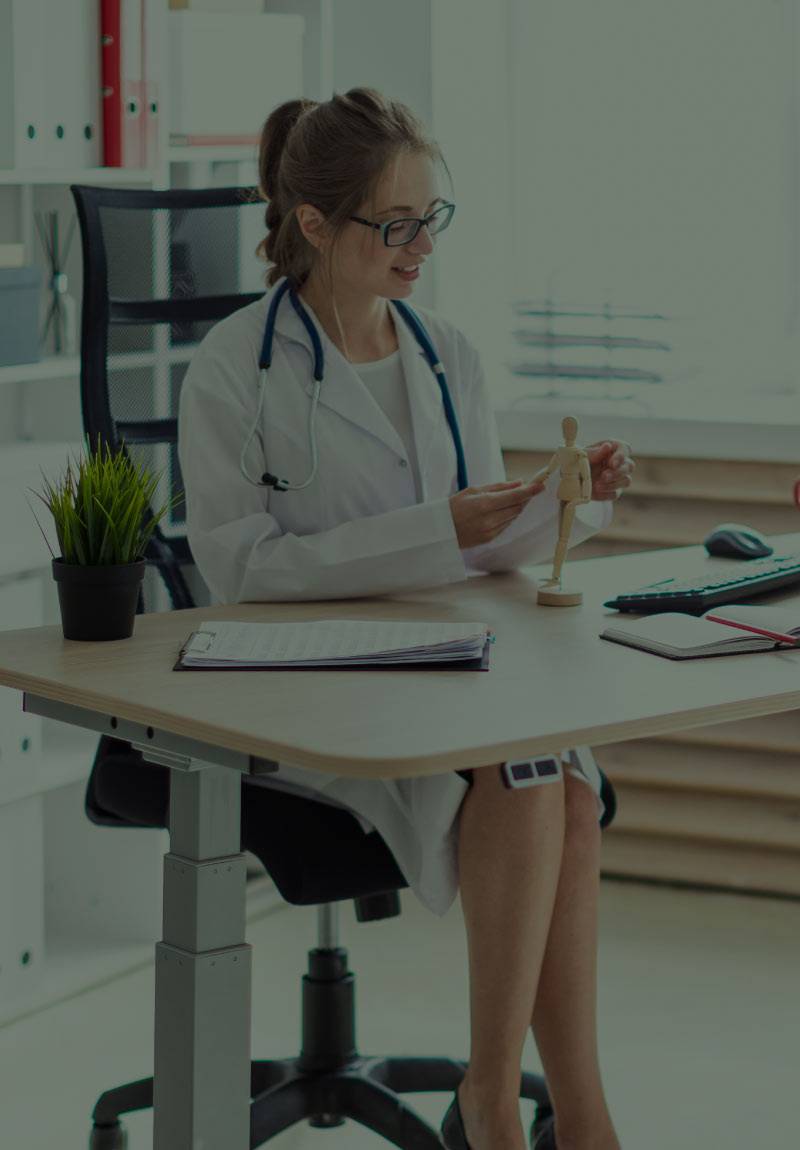 Hospital Management Specialization
Hospital Management
This specialization will give you the necessary tools to lead continuous improvement processes in institutions in the health sector, and generate strategic changes that will boost competitiveness and efficiency.
Degree Granted
Hospital Management Specialist.
Duration
One year (2 academic semesters, 26 academic credits).
Schedule
Check the flexible schedules of this program.
Curriculum
First Semester
12 credit hours
Core Courses
Cost and budget systems

3

Principles of hospital administration

3
Cross-Disciplinary Courses
Strategic thinking and global management

3
Elective Courses
Elective I

3
Second Semester
14 credit hours
Core Courses
Health and social security systems

3

Service management and guarantee of quality in health

3
Cross-Disciplinary Courses
Initiative and sustainable entrepreneurship

3
Degree Requirement Courses
Research Seminar

2
Elective Courses
Elective II

3
*The tuition fee of the whole program depends on the number of academic credits enrolled by the student.
Academic credit fee is subject to annual increases determined by Universidad Ean and authorized by the Colombian Ministry of Education – MEN (by its initials in Spanish).
SNIES code (National Higher Education Information System): 1987, Res. nº. 15859 of the Colombian Ministry of Education - 12/5/12, effective until 12/5/19. City: Bogotá D.C., Cundinamarca, Colombia, South America.
What does a graduate of Hospital Management Specialization do?
Administratively manage health institutions.
Analyze the political and normative framework that governs the Colombian General System of Social Security in Health (SGSSS, by its initials in Spanish).
Apply business tools in the management of Public Health Service Providers (IPS, by its initials in Spanish) of any level.
Generate sustainable business opportunities and lead projects that generate economic and social value.
What are the working areas of a graduate of the Hospital Management Specialization?
Senior management.
Management of administrative areas in public or private hospital institutions.
Entrepreneurship and intrapreneurship.
Acreditaciones
Institucionales