Formamos ingenieros que transforman el mundo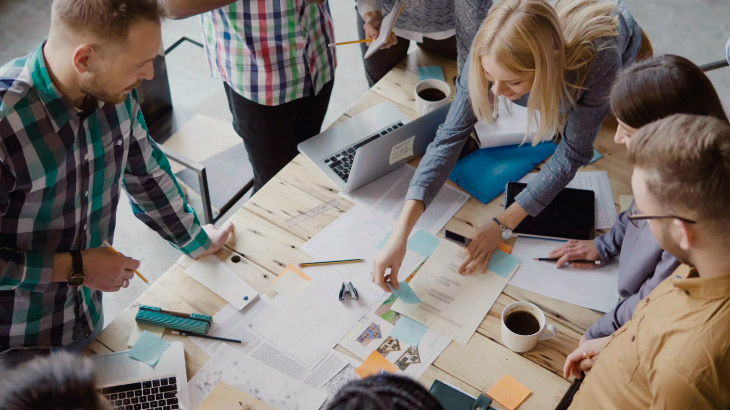 Hace tres décadas, la Universidad Ean asumió la difícil tarea de formar a los ingenieros del país; hoy es una institución reconocida en el sector de la ingeniería por ofrecer una educación con los más altos estándares de calidad a nivel nacional e internacional.
Además de estar capacitados para aportar soluciones a los problemas sociales y contribuir al desarrollo de su entorno, los ingenieros Eanistas desarrollan competencias emprendedoras que les permiten planear proyectos, liderar equipos de trabajo y crear empresa.
Nuestros diferenciales
Enfoque en emprendimiento e intraemprendimiento.
Acreditación institucional en Alta Calidad, otorgada por el Ministerio de Educación Nacional.
Acreditación Internacional ABET (Accreditation Board of Engineering and Technology, Inc).
Docentes altamente cualificados a nivel académico y científico: el 95 % tiene formación a nivel de maestría o doctorado y el 100 % tiene un posgrado.
15 laboratorios de investigación con tecnología de punta. Programa una visita aquí.
Formación en metodología presencial y virtual.
Amplio portafolio de electivas para profundizar en otras áreas de estudio.
Facilidades de intercambios y experiencias internacionales.
Opción de doble titulación a través de convenios con más de 70 universidades de Colombia y el exterior.
Oportunidad de participar en investigaciones institucionales de gran impacto.
Semilleros de investigación con participación nacional e internacional.
Esto te interesa:
Agéndate para nuestros 'Martes de Ingeniería'
La facultad de Ingeniería cumplió 30 años
Realiza el Test de Orientación Profesional
Share